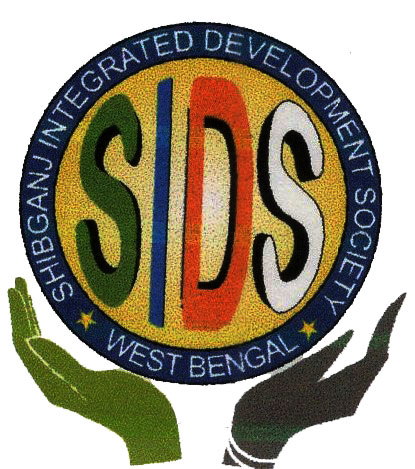 Definition of Logo:- In the circle "S" stands for Shibganj. It is a village. Green "S" is the colour of nature and environment. Green is associated with growth, harmony, youth, freshness and fertility. It can help enhance vision, stability and endurance.
"I" stands for Integrated. Blue colour represents both the sky and the Sea and it is associated with freedom, inspiration, trust, sincerity, strength and unity.
"D" stands for Development. Orange colour is associated with meanings of joy, Sunshine and fascination. Orange represents success, happiness, confidence and understanding. The meaning of the colour orange is stimulating, vibrant and flamboyant.
"S" stands for Society. Society means a voluntary organization or a body of mankind. White colour is associated with purity, light, cleanness, humility, protection and perfection.
Gender equality is the prime object of SIDS. The male and female hands under the circle represent involvement of both male and female is essential equally to strengthen the organization and bangles of woman hand denote the culture and characteristic of Indian women.
In short, the logo of the organization stands for unity, strength, freedom, happiness, purity, humility, perfection, stability and growth along with to manifest the objectives more through involvement of both men and women unitedly.
Appreciation