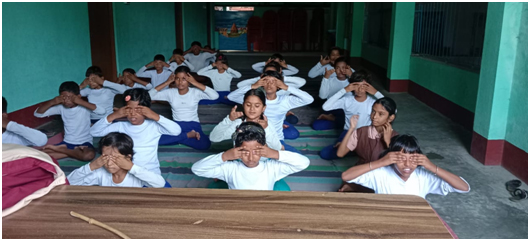 Promotic Yogic culture
Yoga is a system of holistic living, having the roots in Indian tradition and culture. Evolved thousands of years back by the Rishis, Yoga techniques are being widely used for meeting the changing health care needs of mankind. Yoga has attracted global attention in recent years. The awareness about Yogic practices is increasing among people from different walks of life, not only for preservation and promotion of health, but also for the management of various diseases. It is felt that the Yoga facility should be propagated at a mass level to more and more people adhering to the classical knowledge, so that people involved in Yoga stream can derive maximum benefits.
The aim of the Yoga fest is to promote, develop and disseminate Yoga among the general public in all India level for prevention of diseases and health promotion. The organization has prioritized Yoga among its objectives. It has started Yoga exercises with school children of 8-10 years. SIDS also organized the awareness camp about classical tradition of Yoga and scientific aspects of Yoga with the students and their guardians. One trainer is assigned to this training purpose.