Seminar on environmental education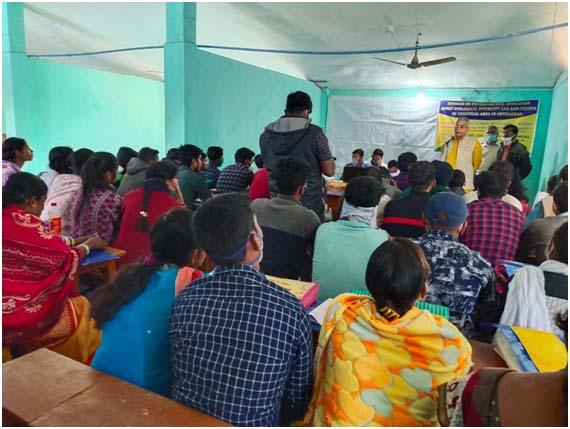 Seminar on environmental education about conservation of biological diversity:
Biodiversity plays an important role in ecosystem functions. Biodiversity or Biological diversity is a term that describes the variety of living beings on earth. Biodiversity encompasses microorganism, plants, animals and ecosystems such as coral reefs, forests, rainforests, deserts, etc. A seminar on Environmental education about Biological Diversity and Ecosystem of coastal area in Sundarbans held on 03/02/2021 at PatharPratima Community Hall with the financial support of West Bengal Biodiversity Board. The seminar was facilitated by DR. BibaswanMondal, Head of The Department of Microbiology, Dum Dum Motijheel College, Kolkata. Sri SanjoyNayak, Pradhan, PatharPratima Gram Panchayat, Sri Rajbahadur Singh, Karmadhyaksha- SikshasthayeeSamity and PriyaranjanMajhi, Karmadhyaksha, Purt0-O- KaryaSthayeeSamity, PatharPratimaPanchayatSamity were present at the seminar as Special guests. Students, Panchayat representatives, elite persons, youths and others were the participants.